We welcome you to worship in the Sanctuary on Sundays at both the 9:00 a.m. traditional and 10:30 a.m. contemporary services.
For those who wish to worship at home, live stream of both services is available on Facebook.
Past worship services are also available on Facebook under video.
During this time of COVID, several safety precautions have been put into place.
If you feel it is safe to worship at church, we ask that you:
maintain proper physical distance
wear a mask if you are not vaccinated (masks are available if you forget)
pick up a communion cup as you enter the Sanctuary
drop your offering envelope in container near the entrance
complete the Connection Card on the St. Philip's App for attendance
Please Note:
bulletins will not be used
personal hearing assistance devices are available
online giving through St. Philip's secure app is available
Communion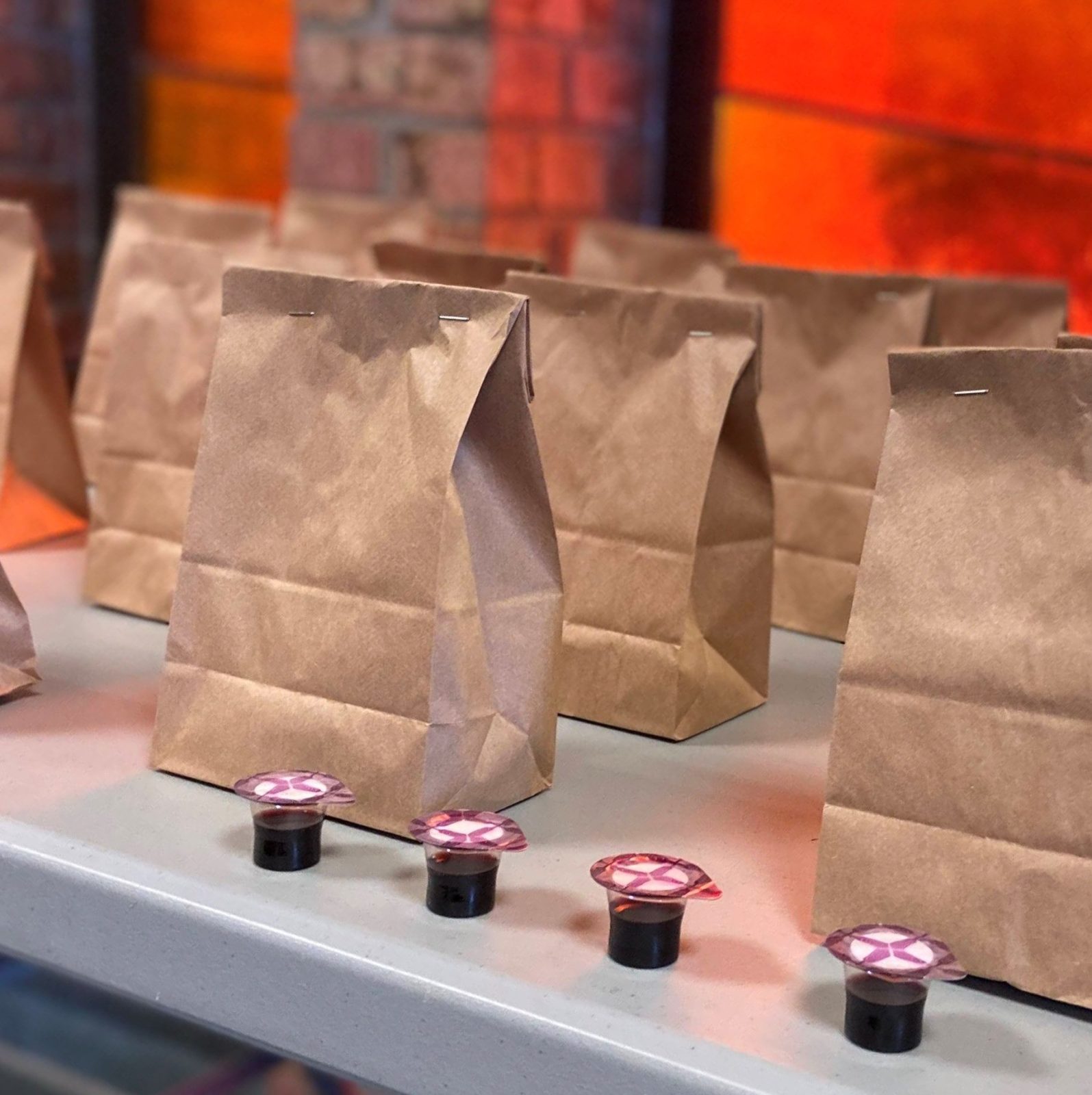 Holy Communion is celebrated every Sunday at both worship services. Instruction about the communion process is given by the pastor prior to the Words of Institution. Grape juice and gluten-free wafers are available.
We preach and teach in our Lutheran church that Christ is truly present in communion and it is given for you for the forgiveness of sin. We invite all who believe this and are baptized to partake with us in the Lord's Supper. If you are visiting us and you already take communion in your home church, you are welcome to take communion with us.  If you have never taken communion or have never had instruction on the sacrament of the Lord's Supper, please contact Pastor Matt Flom at MattF@splcmn.org or 763-571-1500 ext. 112.
During COVID, sealed communion cups will be used during both services.  Pick up your communion cup as you enter the Sanctuary.
Those who wish to stay home and watch live streamed services on Facebook may also partake in communion. Communion cups, prepackaged in quantities of 12, are available outside the main office entrance. The Weekday Entrance, Door 2, will be unlocked Monday through Thursday from 8:00 a.m. to 2:00 p.m. If you prefer to have them mailed, contact Katie Swenstad at KatieS@splcmn.org or 763-571-1500 x109.